CAPT JAMES MAXWELL Rev. War; Virgina State Navy Capt Cormorant.
CAPT THOMAS MAXWELL 1748-1780 Virgina Battle of kings Mountian South Carolina.
ROBERT MAXWELL aug 4, 1836 served Civil war Co B 11th I.V.I and compay "B" 72d Indiana mounted infantry, served three years in July 15th 1862 and discharged Nashville Tenn.
Benjam F. Maxwell Civil war 25th June 1861 as a private in Co "A" 79th U.S infantry honorably discharged at Fort Wayne Detriot MI on June 25 day of June 1864.
THOMAS BENTON MAXWELL served Civil war Co "G" 11th I.V.I Lew Wallace Regt 13th and 19th A.C.
WILLIAM HENRY MAXWELL served confederate under General Price with brother John Maxwell and his cousin William and Charles Whitely and half brother Uncle Rufus Senisntaffer.
He was born Jackson Center PA. 1894 was in the Army during WWI. He was SGT.
Darrell Ingram Maxwell born in Farrell PA 1922. He was an ENS in the U.S Navy reserve. He was killed Dec 10, 1944 at Invasion of Leyte.
Raymond Austin Maxwell(Jr.) was born July 19, 1936
(Naberth, Penn.) died: July 23, 2002 ( Coronado, CA)
Served in Korean war in the U.S Army as a Corpal.
Source: Discharged form ( DD- 214)
Raymond Austin Maxwell(Sr.) was born November 8, 1905 (Philadelphia PA.) d: March 18, 1983 ( Leesburg, Virginia)
Served in WWII in the U.S. Navy received medal of commendation for his duty at Guadal Canal on USS Betegelguse. Source: Family information.
SAMUEL LEVI FLINN (JR) was born July 1844(New Jersey)
and died 15 oct 1904, joined U.S Army as drummer boy. Served in Civil war probable info for him Pennsylvnia in the Civi war. www.pa.roots.com/~pacw: date of muster into service years Aug 22 1864 Remarks: mustered out with battery Jun2 30 1865 5th Heavy Artillery 204th Regiment( battery A ) Pennsylvania volunteers.
ASTON HUGH MORGAN (III) b:c 1926 ( probably Narbeth, PA or Phildelphia PA) d: 5 Apr 1945 Killed in Action during WWII buried in Belgium
Source: Family information.
STANLEY E. WHITTAKER (Orignal Family name ) b: 1926 ( probably Boston area ) d: ?
Served in the U.S Army during the Korean war
Source: Family Information
ROBERT WOODFORD MAXWELL was born 11 Oct 1946 enlisted in the ArmyJuly 14 1965 he was 18 years of age. Spent 3 months in Vietnam. Was discharged in 4 July 1968 in Oakland Ca. Source: DD214
GERALD ANCIL MAXWELL He served in the U. S Army WWII.
JAMES CORNELIUS MAXWELL
[ b: Dec 1847 in the US]-enlisted 8 Aug 1864 in Co B 49th Reg of Missouri Volunteers and was honorably discharged 2 Aug 1865 d: 19 Nov 1903 intermened in Citizens Cemetery at Prescott Arizonia.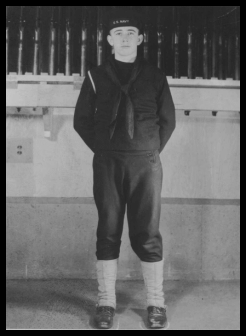 GLENN PAUL MAXWELL
GLENN PAUL MAXWELL was born the middle child of five to SELMA FLORIC SMITH and ZERA MAXWELL on Nov 8, 1928 Tocca, Georgia his oldest brothers was named COY EDWARDS and then GUY MELVINE. His sisters were Twins MARTHA and MADGE who were the youngest.
In 1943 just one month before GLENN'S 15th Birthday, he followed his older brothers COY and GUY, to Wisconsin and afterwards left for the South Pacific. On Oct 1947 reenlisted and was sent to N.A.F. Weeksville, North Carolina,
where he operated the flight clearence deck and control towers. He was transferred in Dec 1950 to manage the aircraft engines build-up shop on board the aircraft carrier USS Gilbert Island CVE-107; Oct 1952 trasferred to maintain and fly as flight enginer on the Goodyear ( Blimps ) at Weeksville, North Carolina; during May 1955 he managed night shift mantenance crew for air craft at Naval combat Intelligence officers school at N.A.F. Glynco, Georgia, during July 1957 he was transferred to night mantenance crew and flew as flight mechanic on Lockheed Neptune patrol bombers with patrol squadrom 10 at N.A.S. Brunswick, Maine; during Aug 1960 he managed the mantenance crew and flew as Instructor filght mechanic and investigated aircraft accidents with training squadrom 31 at Corpus Christie, Texas; during July 1964 was transferred to Barbers point, Hawii, where he operated mantenance control and flew as flight enginer, taxi polit and instructor on c-118 aircraft with transport squadrom 21. On July 1967 he was assigned as aircraft mantenance advisor to Staff Chief of Naval air Training at N.A.S. Pensacola. Florida. During Feb 1969 he managed mantenance control night shift and was the East line assistant Division Office with Training squadrom 3, 1970 GLENN MAXWELL retired from Service as a Senior Chief and transferred to the fleet reserve having completed 26 years 4 days of Honorable Service.
During his time in the Navy, he was also deployed to many places including, Japan, Guam, Australia, Morocco, Lebanon, Several countries in South America and many more.
He also went to training Schools received his G E D and took college courses.
On Oct 3, 1976, GLENN MAXWELL passed away, one month before his 48th birthday, his final resting place is on board the Naval Air Station in Pensacola, Florida in the Barrancas National Cemetery.
HUGH KENNEDY MAXWELL was born june 12 1929, joined the 2nd Battalion Tronto Irish Regiment of Canada ( Reserve) as a boy piper on June 15, 1943, although too young to go "active" He stayed with the Irish Regiment Pipes & Drums until early 1945, Took leave of absent in 1945 to sail with the Canadian Merchant Navy until the end if ww2. Rejoined the Irish Regiment until transferring into the Toronto Scottish Regiment Pipe Band in 1969. 1971 transferred to the Toronto Service Battalion Pipe Band as SGT..Piper. Still playing the pipes every Monday night with 25 service Battalion, Denison Armoury, Toronto.
Also play at Legion functions and Funerals a bit. Too old for weddings now, they drag on too long!
SAMUEL LESLIE MAXWELL a korean Veteran- served in the U.S Navy from 1950- 1954 Aboard the Aircraft carrier U.S.S Shangri-La and the U.S.S Antietan.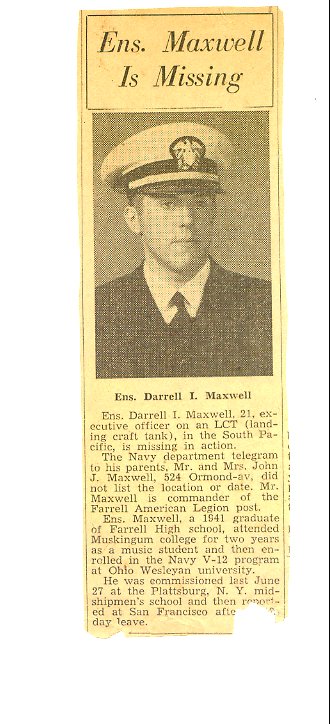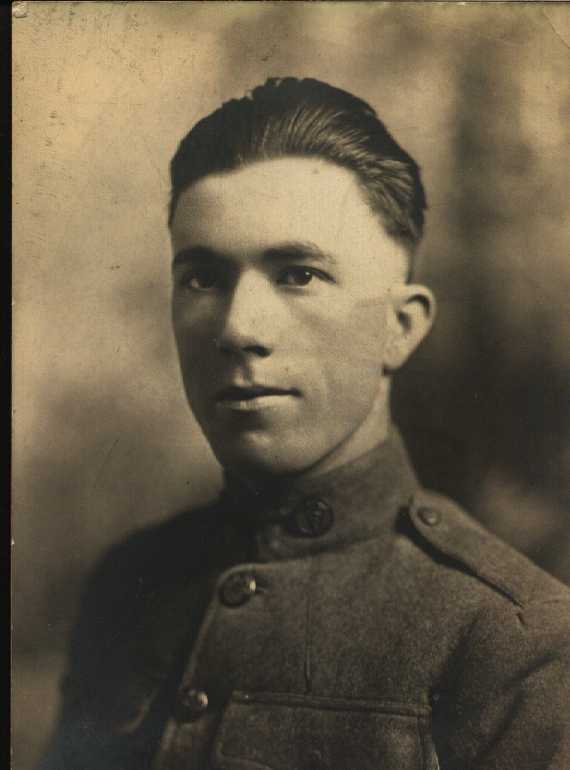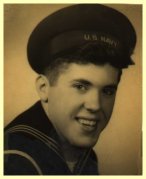 Darrell Maxwell
lost while serving
in the south Pacific
in WWII he is still
missed by family and
freinds